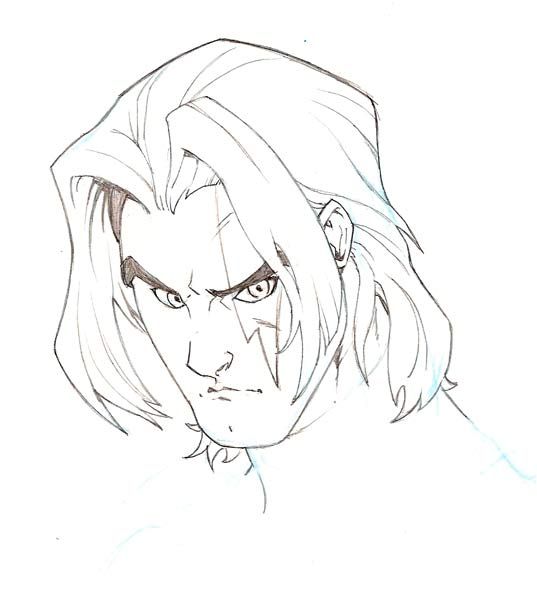 Well, folks...I guess it's my turn to chime in, huh? :) This is a great opportunity to be a part of this blog with such wonderfully talented individuals. I know that watching the new art that will be popping up everyday here from these fine artist will keep me motivated and inspired for months to come. I hope it does the same for all the visitors as well.
My contribution this time around is from one of the current projects i've been working on....10th Muse! I've followed the series since it was at Image and on to Avatar. Now, it's come to rest comfortably at Alias and is doing pretty well. I'm excited about it, personally. I get to work on some new character designs, too! One of the new characters I will be working with on my 4 issue run will be Camelot. I can't say much about him at this point, folks. Sorry :(
Here's one of the drawings I did of him. Hope you guys dig it.
-Ray